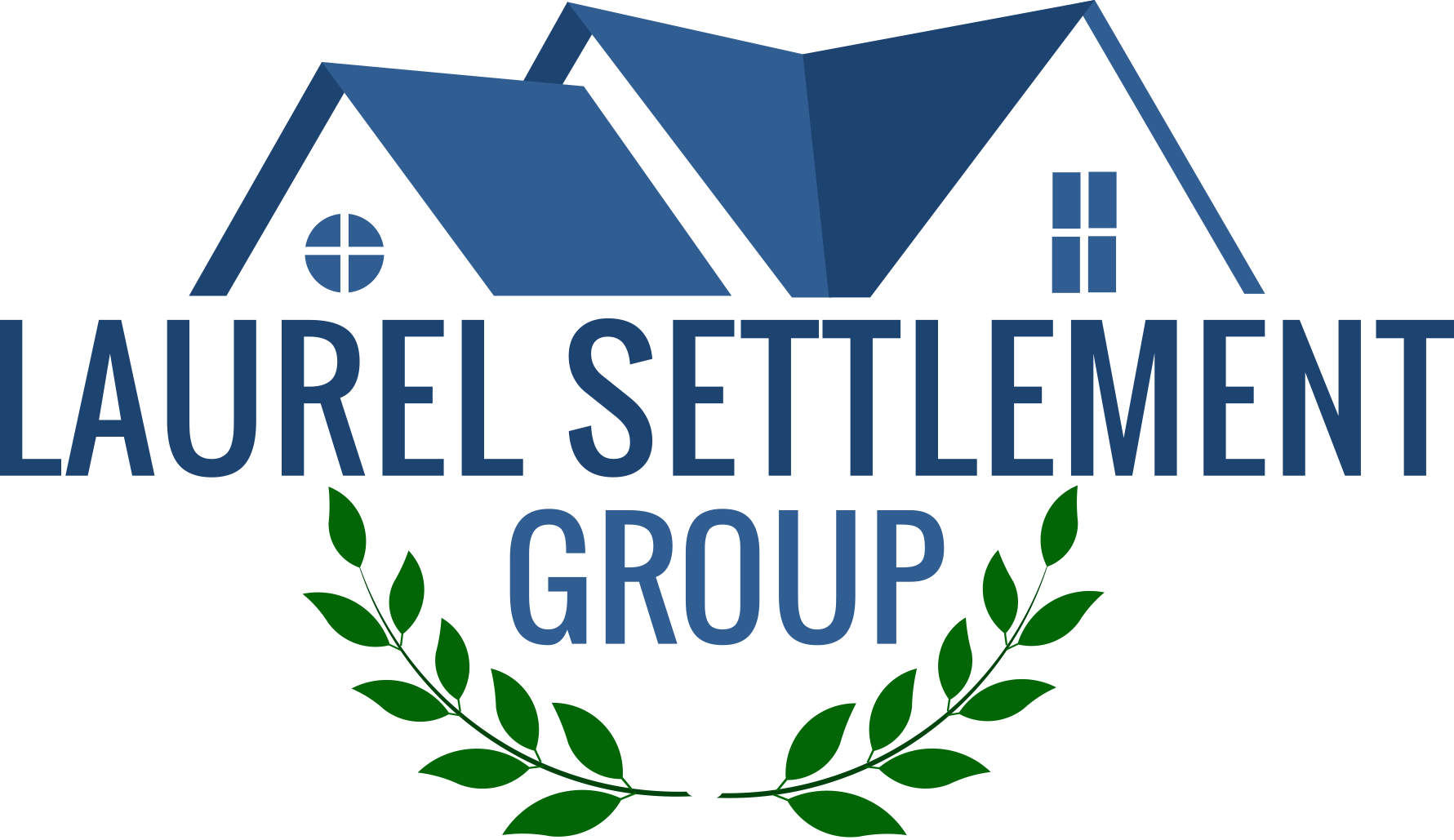 For Agents
---
A Smooth, Error-Free Process
Homeowners
---
Knowledge and Experience You Can Trust
Comprehensive Real Estate Title Services
Whether you are buying a home, or refinancing, investing in commercial real estate, or refinancing, the settlement and closing services you choose make all the difference.
Errors in public records, unknown liens, delinquent taxes, survey disputes, missing heirs, undiscovered encumbrances, and more can turn the excitement of ownership into a nightmare of legal battles and unexpected costs.
Laurel Settlement has the experience and depth of service to handle all your title settlement and real estate closing needs. Our goal is to offer you a smooth and trouble free closing, along with the protection you need to assure peace-of-mind.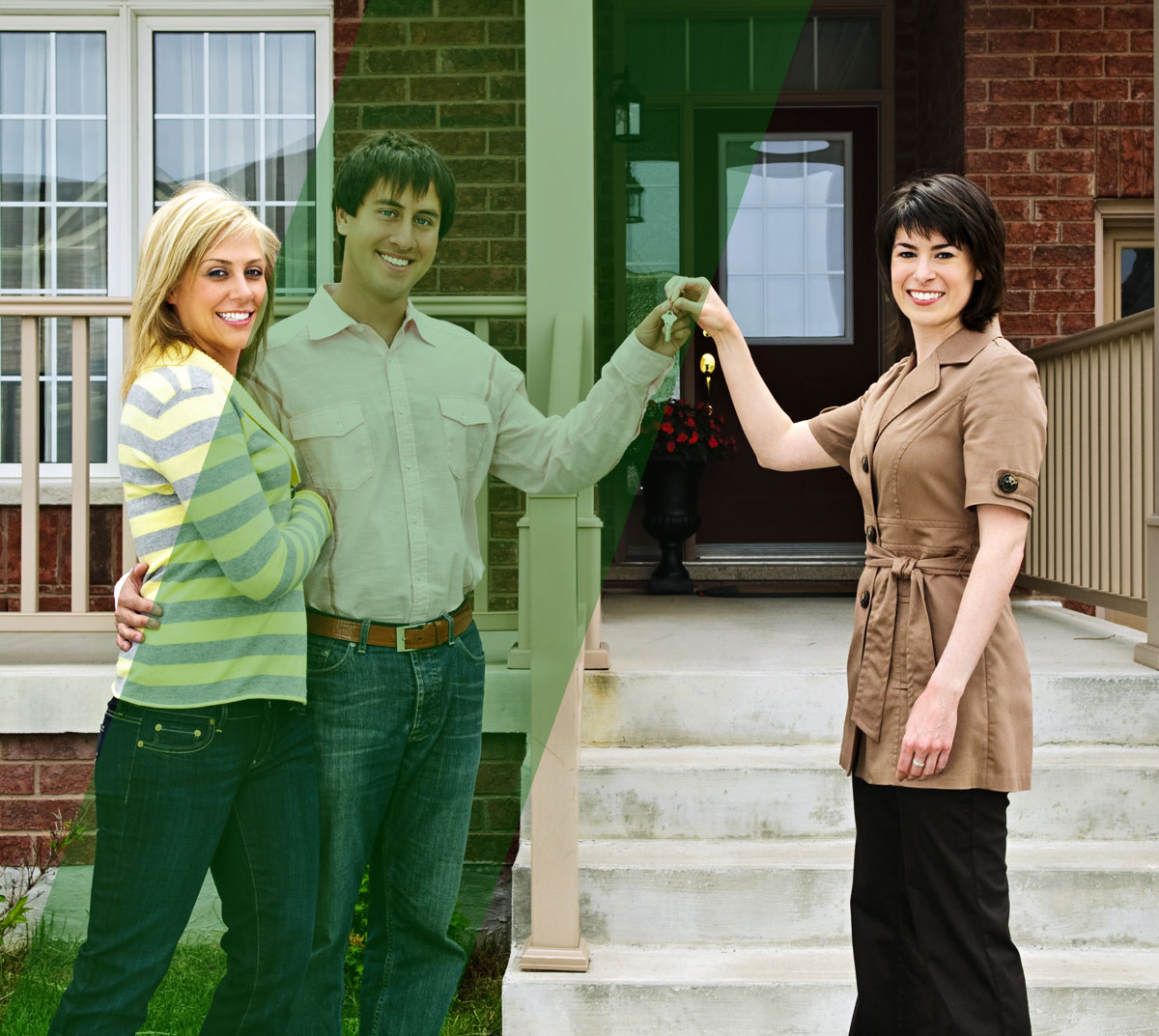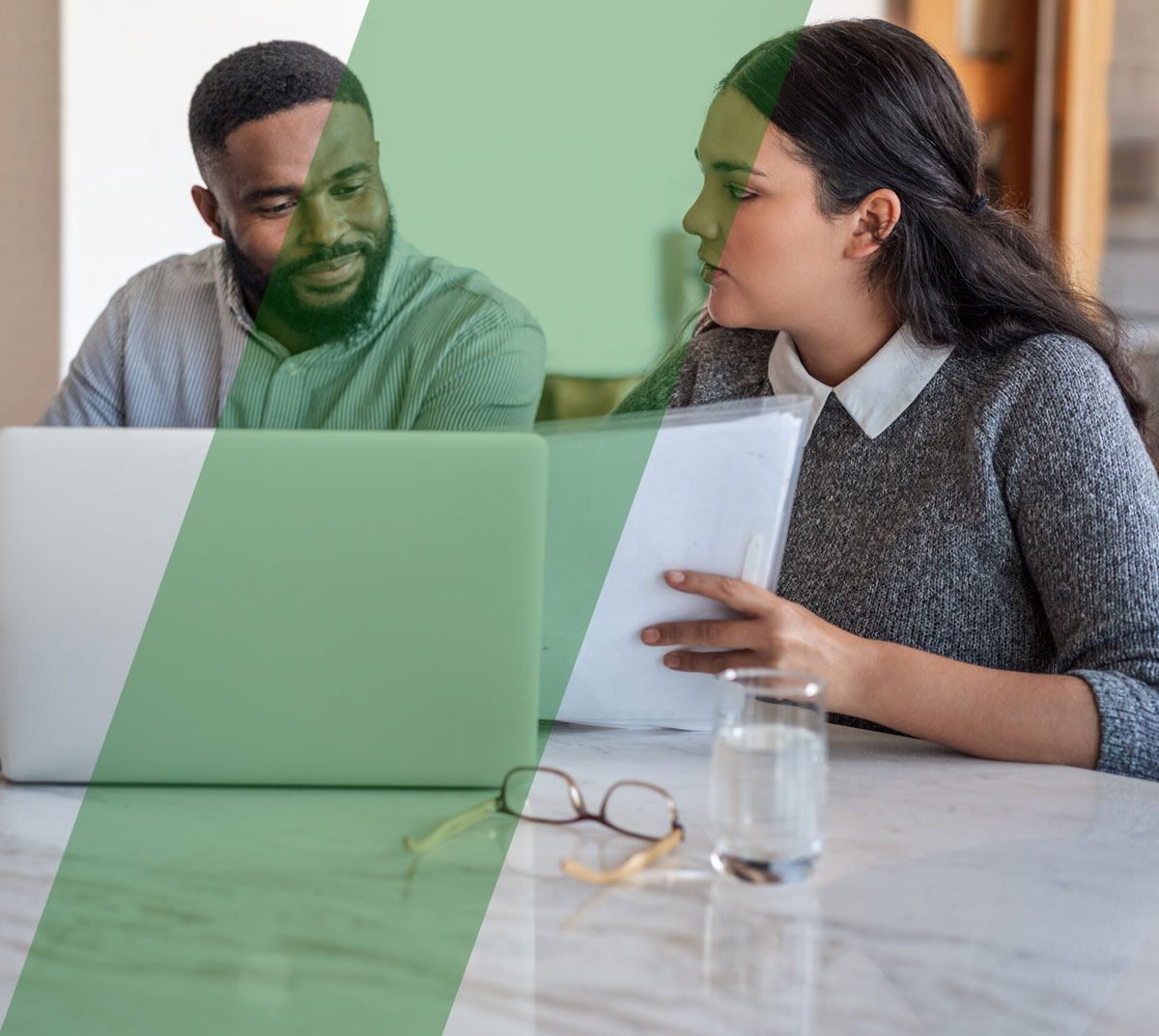 Our Closing Services Include:
Purchasing and Refinancing
Construction Financing
Title Insurance
Title Searches, Residential and Commercial
Oil, Gas & Mineral Rights
Deed Preparation
Property Reports
Title searches and title insurance protect your ownership of real estate against loss as the result of a defect in title. Don't buy your property under a cloud, have Laurel Settlement Group deliver the confidence you need to close on your real estate transaction.

Calculate Closing Costs
Our Quick Quote button - it slides out on the left side of our web pages - makes it easy for you to get a quick quote of costs
Enter a few details
Property Address
County
Transaction Type - Purchase with Financing, Cash, or Refinancing
Sale Price
Down Payment
Our tool helps you with planning by calculating title fees for both the buyer and seller - with the option to Email or Save the results. It works great on your phone too!
While you can always come to our website for a quick quote, you can also download the PalmAgent app to your phone (iOS or Android). Quickly and easily calculate the two numbers your buyers care about most: total monthly payment (PITI) and closing costs. Or create a net sheet for your seller. Just download the app and you'll always have these powerful tools in your hands.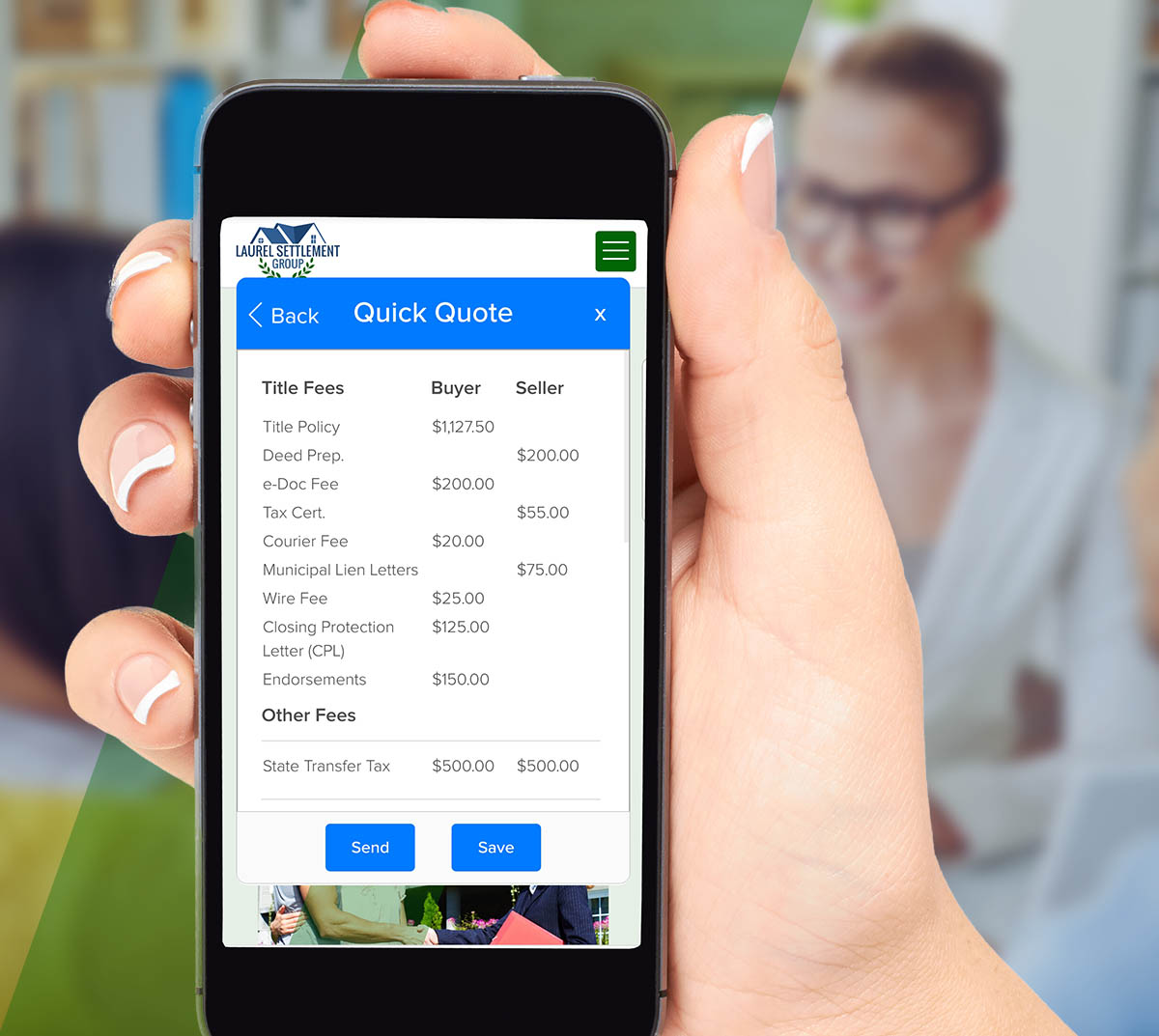 What Laurel Can Do For You
Laurel Settlement Group Stands Out from the Competition
An on-staff attorney to handle your needs quickly and efficiently.
An experienced staff that communicates effectively.
Remote notary services.
Can travel to your location for closings.
Online tools to make your job easier, including Laurel Live and Palm Agent.
An affiliate membership program for qualified agents.
We train and support agents.
Offer referrals to trusted partners.
Service counties throughout western Pennsylvania.